Through our contracts for US Department of State, Federal Highway Administration, General Services Administration, Army Corps of Engineers, Naval Facilities Engineering Command, The White House, DC Government, Bureau of Indian Affairs, and various other Federal, State and Local government agencies, we have worked in all 50 states and 165 countries world-wide.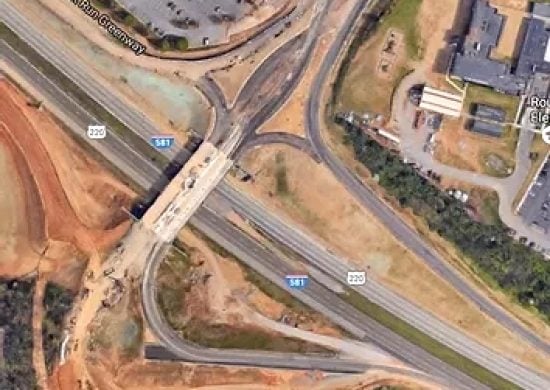 I-581/Valley View Blvd Interchange
Roanoke, VA
Project Included major improvements to the I-581/Valley View Blvd interchange with major components as follows:
Widening existing Valley View Blvd bridge over I-581

New pedestrian bridge over I-581

8 new access road ramps with up to 50-feet of fill

Widening I-581

Several retaining walls up to 25-feet high

Stormwater Management facility

This was a Design/Build project and SaLUT provided all the geotechnical design for the D/B Team with consultation during construction.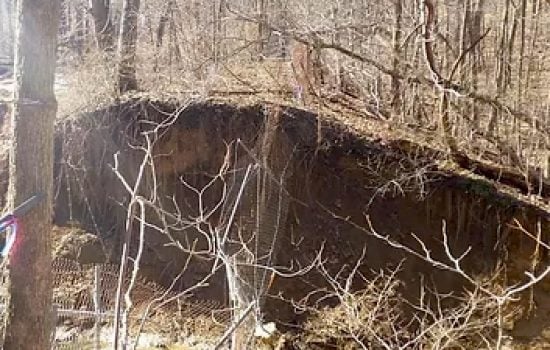 Collington Stormwater Management Improvements
Prince George's County, MD
To meet the Stormwater management requirements for the Collington Trade Center Park the existing Stormwater management facility required modifications and upgrades. SaLUT provided geotechnical engineering to assess the existing Stormwater embankment for conformance to NRCS Code 378 and requested design modifications which included raising the embankment about 5-feet to increase storage capacity. The geotechnical services included drilling test boring, laboratory testing and geotechnical analysis and report.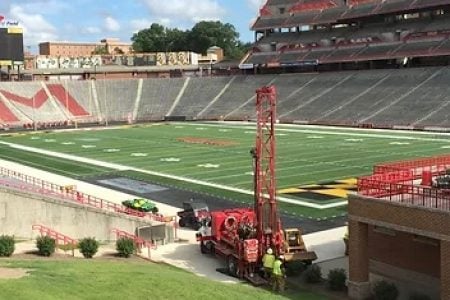 University of Maryland College Park Human Performance and Academic Research Facility (HPARF) at Cole Field House College Park, MD​
SaLUT provided Geotechnical Engineering design and construction administration services for the renovation of the Cole Field House building and the construction of 180,000+ SF Building Additions to the north and west of the existing building, 2 outdoor football practice fields and Team Tunnel below Field House Drive. The geotechnical study consisted of test borings, laboratory testing and providing recommendations to underpin the existing Cole Field House foundations with micropiles, support the building additions on a combination of spread footings and auger cast piles, and provide lateral earth pressures for below-grade walls and tunnel, pavement design for flexible and rigid pavements, and infiltration practices for SWM facilities.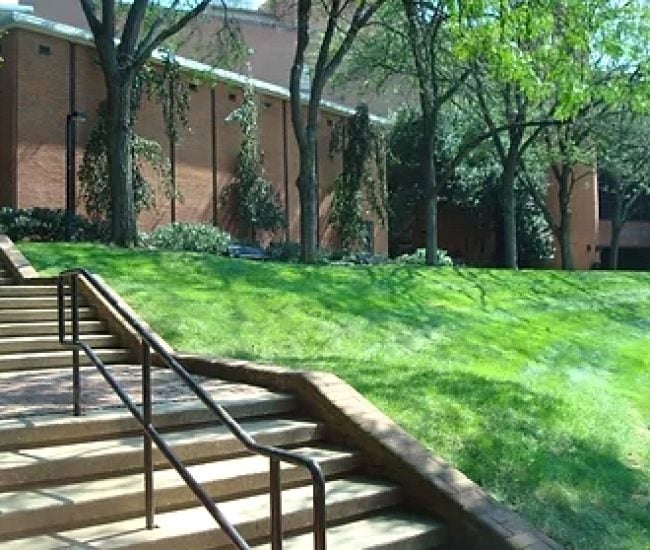 Towson University New Science Facility project Baltimore, MD
The project consists of the construction of an approximately 316,000 square feet, two-winged building with an atrium in the center along with a generator pad and new stormwater management (SWM) facilities. Retaining walls will be constructed around the perimeter of the generator pad to retain the surrounding soil.

SaLUT provided Geotechnical Engineering design and construction administration service to support the construction of a new 316,000 sq ft, 4-story Science Building and associated facilities. The geotechnical study consisted of soil and rock sampling as well as a geophysical survey for top of rock delineation, soil and rock laboratory testing and providing recommendations to support the building on spread footing supported by weathered rock and aggregate piers, lateral earth pressures for retaining walls, pavement design for flexible and rigid pavements, and infiltration practices for SWM facilities. Construction administration scope of work included review of aggregate pier design submittal, respond to the Contractor's RFI's, and perform geotechnical consultation during construction.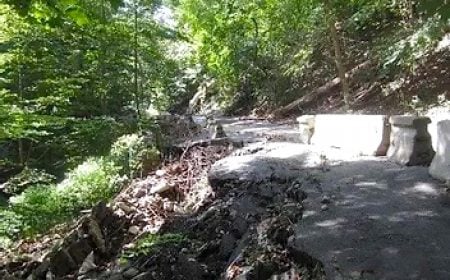 Kingle Valley Trail, NW
Washington, DC
Project consisted of the construction of a pedestrian/bicycle trail, restoration and stabilization of Klingle Creek, trail lighting, storm water management (SWM) facilities, and other amenities within the existing Right-of-Way of the closed portion of Klingle Road in Klingle Valley Run Park. Tasks included soil test borings, dynamic cone penetrometer testing and infiltration testing. Soil investigations were performed and engineering recommendations were developed for pavements, retaining walls, and boardwalk structures.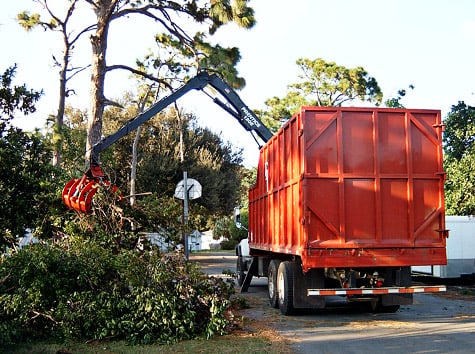 Hurricanes Katrina and Rita Cleanup QA
Under contract with the Army Corps of Engineers New Orleans District, SaLUT provided more than 50 QA inspectors in support of the debris cleanup from Hurricanes Katrina and Rita. SaLUT's QA inspectors were responsible for oversight of contractors performing removal operations throughout the region. SaLUT's tasks include debris monitoring, personal property debris removal, right-of-entry permitting, leaners/ hangers, stumps, GPS-based activities, asbestos, and hazardous materials. SaLUT's workers were deployed over seven Louisiana parishes. Midway through the project, the other seven contracts were terminated and only SaLUT's contract was extended to support another year of cleanup.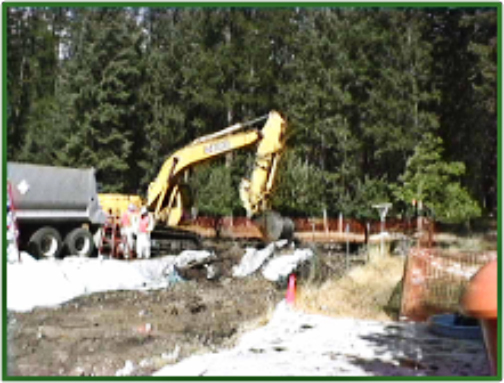 Libby Montana Superfund Site
SaLUT conducted remediation and removal at more than 100 residential sites in the town of Libby, Montana. The scope of the removals, performed in Level C PPE, involved removing contaminated dust from living spaces, contaminated attic insulation, and soil from flowerbeds, gardens, and yards. Homes were reinsulated and otherwise restored. Exterior areas were backfilled with clean fill and topsoil, and relandscaped. Because a number of the residents had lived at their current locations, and had carefully developed their gardens, for many years, removing contaminated soil was an emotionally charged issue. Therefore, we salvaged heirloom plants whenever possible. Wearing full Level C PPE, we removed and cleaned bulbs, plants, and root stalks. The clean vegetation was set aside and maintained during the cleanup process, then replanted once the site was backfilled.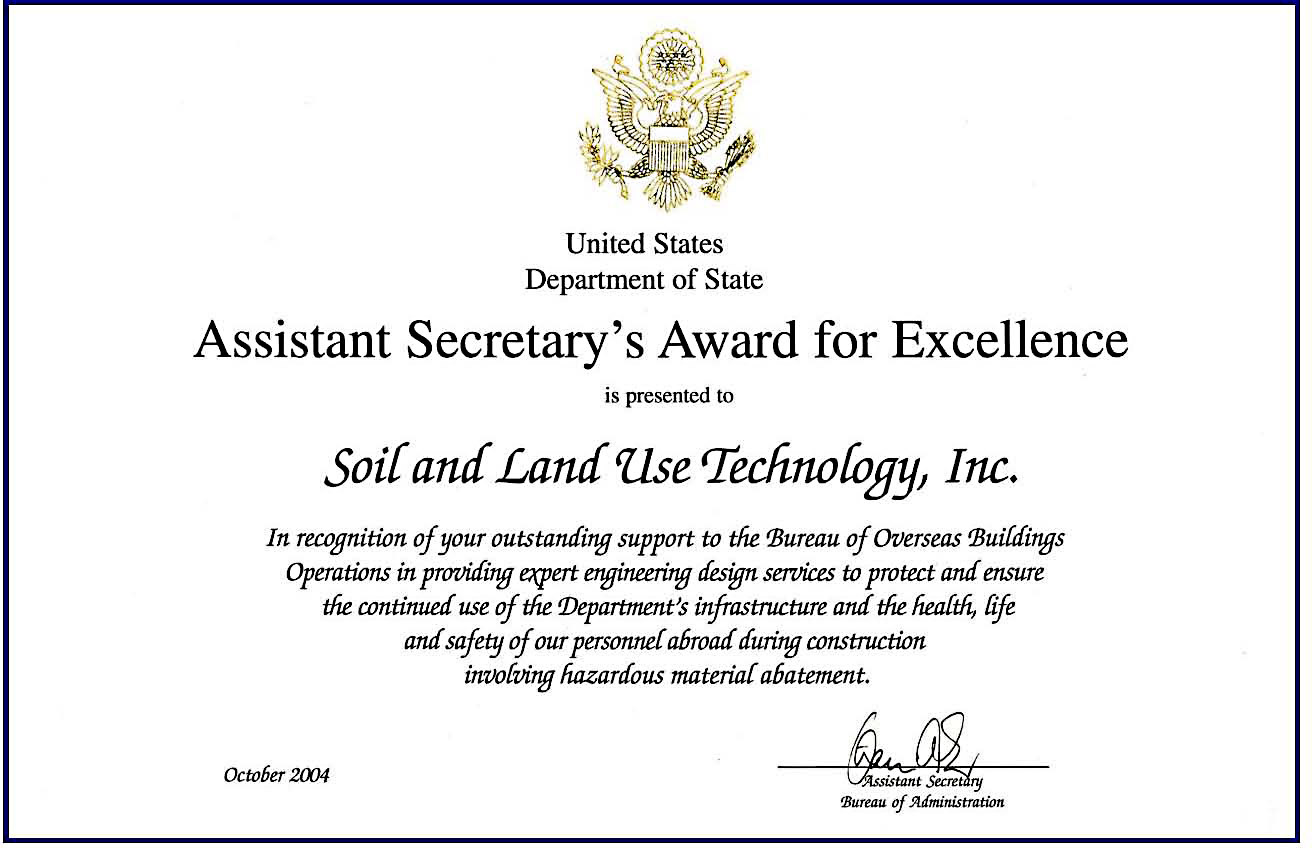 U.S. Department of State
For 15 years, SaLUT provided industrial hygiene and environmental services at Posts in 160 countries worldwide. We performed AHERA asbestos surveys and management planning of more than 4,000 buildings, including embassies, consulate buildings, support facilities, residences, and short-term rental properties. We oversaw asbestos and mold abatement projects, ensuring compliance with federal regulations, host country regulations, and project specifications. Underground and above ground storage tank systems were monitored and evaluated to determine contaminate migration from leakages and the need for remediation. We designed remediation systems and oversaw tank pulls. We conducted Phase I and II Environmental Site Assessments in South America, Europe, Asia, and Africa to support potential acquisitions of new embassy compounds and individual buildings. We maintained the Department of State's world-wide environmental data management system. Other services included mold inspection, radon testing, drinking water sampling, environmental site assessments, indoor air quality assessments, and occupational health and safety training. We were awarded the Department of State Assistant Secretary's Award for Excellence in both 2004 and 2010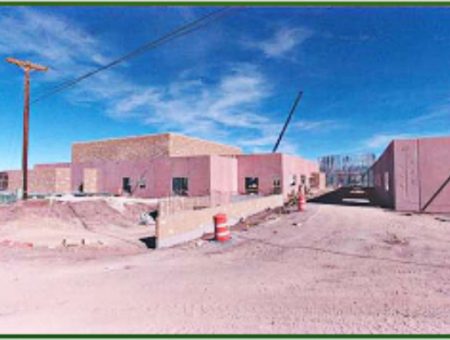 Bureau of Indian Affairs
We managed the Department of the Interior, Bureau of Indian Affairs' nationwide construction program and coordinated associated NEPA compliance. Many of these construction projects were for renovation of existing schools and construction of new schools. We coordinated environmental requirements and review with construction managers, on-site BIA and tribal personnel, and third party environmental firms. We assisted BIA personnel in the preparation of requests for proposals for NEPA and other environmental investigations, evaluation of proposals, and award of contracts. We assisted with the administration of FAR contracts on behalf of BIA for the preparation of Environmental Assessments and other NEPA related documentation by third parties. We provided project managers at BIA offices in Aberdeen, South Dakota and Albuquerque and Gallup, New Mexico.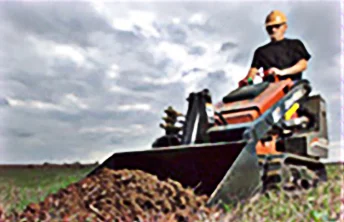 Spelter, West Virginia Remediation
SaLUT provided project management and environmental engineering for the heavy metal remediation efforts of 600 residences and 160 soil parcels in Spelter, WV as a result of a class-action settlement against Du Pont de Nemours Chemical Company. Dupont operated a zinc smelter in the town of Spelter, WV from 1911 until 2001. The operation of the smelter generated a slag pile approximately 50 acres in size and caused significant lead, arsenic, cadmium and zinc contamination inside the houses, basements, attics and in the soil surrounding the residences and local businesses. During remediation we collected and analyzed air sampling to ensure that work practices were not generating contaminated dust that could be deposited downgradient of the work site and to document potential worker exposures. We provided QA/QC oversight, conducted pre- and post-remediation owner interviews, photo and video documentation of each property pre and post-remediation, provided work area and perimeter air sampling and analysis, provided data tracking and reporting and implementation plans, and health and safety support. We developed the project work plans, QA/QC plans and obtained approval of stormwater and erosion protection plans and NPDES applications and ESC permits.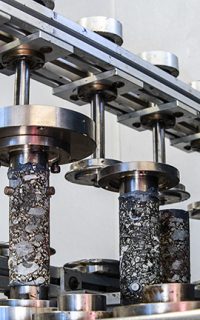 Federal Highway Administration
Since 1994, SaLUT has been supporting the FHWA pavements and related programs. We have operated numerous research laboratories at the Turner-Fairbank Highway Research Center in McLean, Virginia, including the Asphalt, Concrete, Chemistry, Paint and Corrosion, Pavement Test Facility, Geotechnical, Petrographic, and other laboratories. We also operate the Mobile Concrete Technology Center and the Mobile Asphalt Technology Center that assist state DOTs and industry by presenting state-of-the art pavement quality testing and evaluation technology. We have conducted research that resulted in numerous refereed and other publications, as well as presentations at national and international conferences. We have designed and coordinated research programs involving federal and state agencies as well as private industries. We have received more than 100 commendations from government and industry for our support.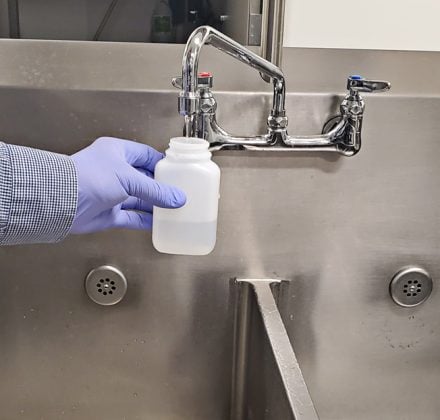 DC Department of General Services Lead in Drinking Water
In 2008, a series of articles appeared in the Washington Post concerning the high levels of lead in drinking water at the DC Public Schools. In response to the resulting public outcry, DCPS turned to us for support. We designed and conducted a drinking water analysis program for DCPS. The program required that all drinking fountains and sinks at all schools be sampled daily. Samples had to reach the analytical laboratory each morning for same day analysis and next day reporting. Filters were replaced and broken drinking fountains were repaired or replaced. We organized up to seven field collection teams consisting of industrial hygienists and assistants from parent groups. We scheduled and coordinated the sampling teams, coordinated delivery of sampling media and retrieval of water samples with the laboratory. Following laboratory analysis, we provided immediate interpretation and reporting of results. We hired, scheduled, and coordinated a series of licensed plumbers who repaired and replaced drinking fountains. A program of inspecting and replacing filters from the stock that we maintained was also scheduled and implemented. We provided interim and ad hoc reports, often on little notice, to support DCPS meetings with public groups and regulatory agencies.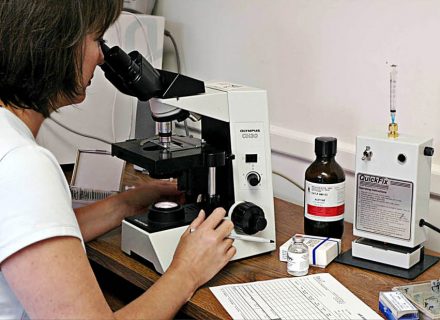 DC Department of General Services Industrial Hygiene
We have been providing industrial hygiene and environmental consulting services to nearly 164 public schools in the District of Columbia and other DC-owned and -managed facilities for the past 15 years. The services are targeted at helping DC remain in full compliance with all federal and local regulations. Our services range from asbestos and lead based paint abatement oversight and sampling/testing, IAQ assessments, environmental safety and health assessments, mold remediation oversight, drinking water sampling, nuisance dust testing, to UST closures and soil and groundwater sampling. We provide emergency response services in which our personnel have responded to on-site situations within a very short window of time, often one hour or less. We also provide construction design, review, and oversight.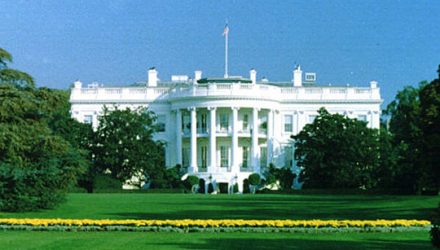 U.S. General Services Administration Industrial Hygiene
For 23 years under a series of IDIQ contracts, provided industrial hygiene and environmental engineering services at GSA-owned and leased buildings throughout the Mid-Atlantic Region for Region 3 and the National Capital We successfully performed more than 6,000 projects, often as many as 10 simultaneously, including hundreds of emergencies for which we are on-site within 30 minutes to two hours. We were commended for protecting the life of the President of the United States.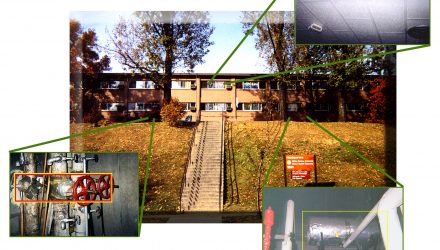 U.S. Army Industrial Hygiene
Under contracts with the U.S. Army Corps of Engineers Honolulu and Far East Districts, we conducted AHERA asbestos inspections of approximately 600 buildings at Army facilities throughout Hawaii and South Korea. We inspected headquarters and administrative buildings, barracks, hangars, motor pools, warehouses, hospitals, medical clinics, towers, tunnels, and other types of support facilities.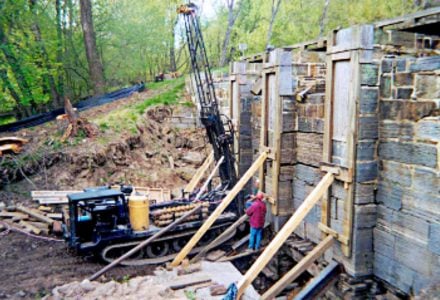 C&O Canal Restoration
SaLUT restored a series historically important structures of the Chesapeake and Ohio Canal that were damaged by the floods of the 1990s. The restored structures included two culverts, one lock, and a weir. SaLUT was selected for this work because we had on staff a construction crew with expertise in historic preservation using original materials engineering methods combined with modern equipment. This provided historically accurate and cost-effective restoration. Wherever possible, displaced materials were recovered and restored to their original configuration. Materials that were still in place but had to be temporarily removed were numbered and photographed so that they could be restored accurately. Where new materials were required because the originals were damaged or lost, the replacements were accurately shaped using the same stone or other materials as the original.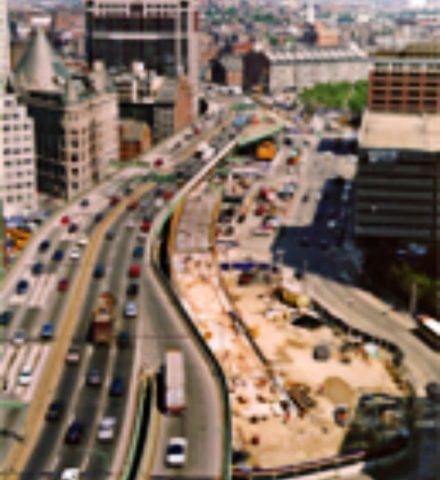 Central Artery/Tunnel, Boston
SaLUT provided field facility engineering services, including construction inspection, project management, quality assurance, scheduling, and claims analysis, for the largest and most complex highway project ever undertaken in a U.S. urban area. Up to 23 personnel were provided simultaneously, reviewing project plans, ensuring that construction meets both project and regulatory requirements, and verifying that proper engineering practices are constantly employed. Projects included buildings, tunnels, bridges, ramps, retaining walls, and utilities. SaLUT's field engineers' duties included decision-making responsibility and authority; verification of compliance with construction plans, specifications, and codes, evaluation of concrete construction in the field, documentation and reporting of all inspection results, sampling and testing of freshly-mixed concrete, including conveying, placement, consolidation, finishing, curing, and protection; oversight and review of high strength bolting, welding, and other specialized tests, inspection of excavations, backfills, utilities and their relocation, paving, restorations, and pipe jacking. The SaLUT staff also had responsibility for many of the services normally assigned to resident engineers. These include review of change order requests, maintenance of project records, coordination and scheduling with construction contractors, reviewing claims, interface with environmental and other regulatory agencies, scheduling and conduct of meetings, review of contractor health and safety plans and verification of compliance with those plans, and quality assurance.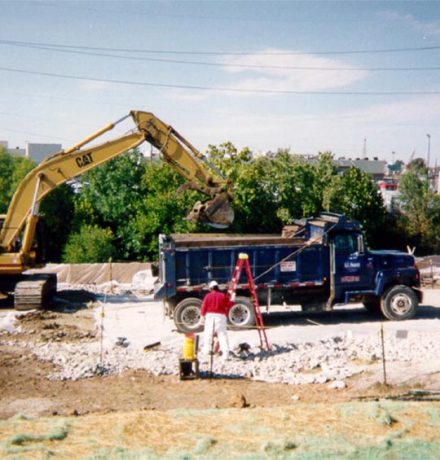 St. Louis Airport Site Remediation
SaLUT performed the first phase of the remedial action at the St. Louis Airport Site under the Department of Energy (DoE) Formerly Utilized Sites Remedial Action Program (FUSRAP). In the 1940s, the site had been used by the Manhattan Engineer District to store residue from uranium ore processing in the St. Louis area. The primary contaminant of concern was Uranium-238. Other radionuclides included Thorium-230 and Radium-226. We removed radioactive contaminated materials from the downgradient side of the site where it adjoined Coldwater Creek. The excavated materials were replaced with a low permeability clay plug that would prevent further migration of contaminants into the receiving stream. We performed detailed design to meet the performance specifications established for the project; health and safety planning; excavation, transportation and disposal of contaminated material; clay liner construction, testing, and quality control; and site restoration. SaLUT designed the sediment and erosion controls and developed an emergency contingency plan to prevent off-site contamination during construction. This contingency plan design included diversion streams, storage tanks, and pumping systems to ensure that any stormwater that entered the site would be trapped and treated. Areas along the receiving stream were protected with gabions and vegetative cover to prevent erosion that would enter the stream during high intensity storm events.
Collington Stormwater Management Improvements
Prince George's County, MD
To meet the Stormwater management requirements for the Collington Trade Center Park the existing Stormwater management facility required modifications and upgrades. SaLUT provided geotechnical engineering to assess the existing Stormwater embankment for conformance to NRCS Code 378 and requested design modifications which included raising the embankment about 5-feet to increase storage capacity. The geotechnical services included drilling test boring, laboratory testing and geotechnical analysis and report.